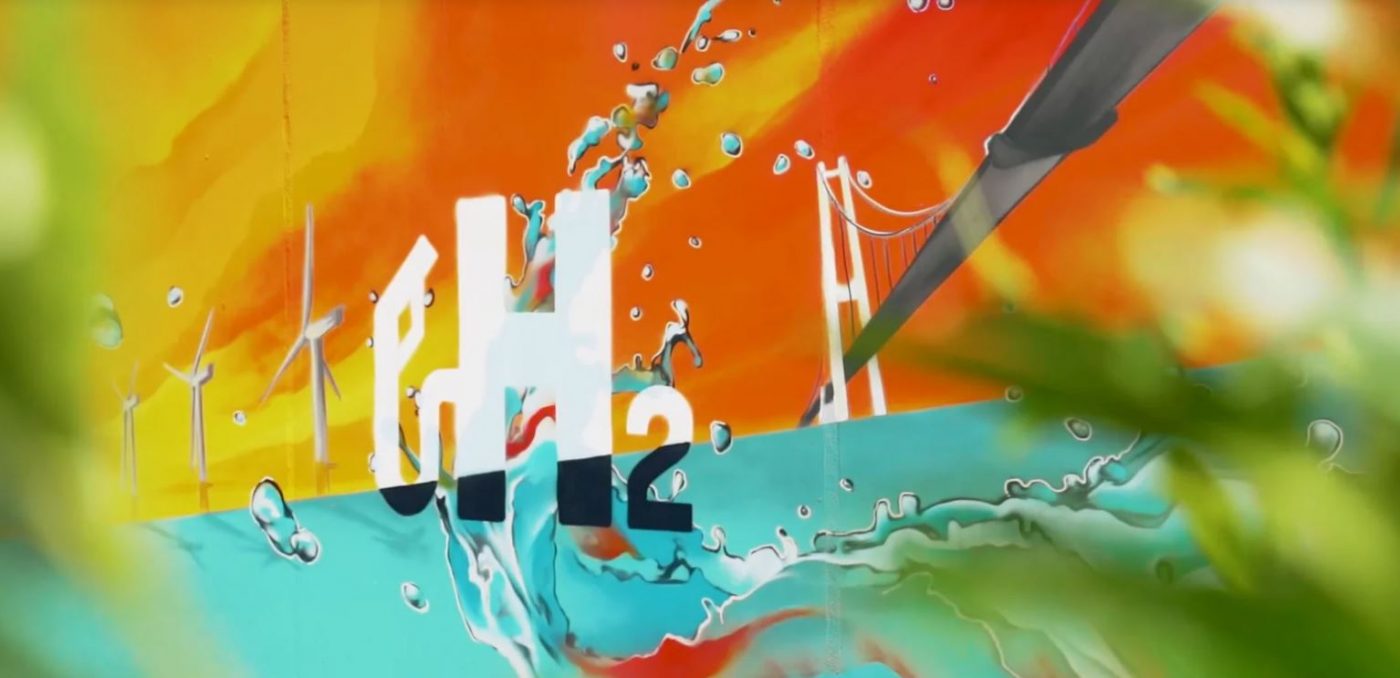 Berlin, 28 May 2021 | The goal is a common, European hydrogen market. To create this, 22 countries have called for the submission of project outlines for funding under the "Important Projects of Common European Interest (IPCEI)". Over 230 applications were submitted in Germany alone. 62 are now in the second stage of the selection process. Among them is the application from H2 MOBILITY Germany.
H2 MOBILITY has applied for the extended expansion of the hydrogen infrastructure in Germany under the project name SENECA. As an operator of more than 90 hydrogen stations, the company is already creating the basis for a ramp-up of hydrogen mobility and can thus benefit investments in numerous companies in the automotive industry. The objective of the IPCEI project outline is now the use of hydrogen (H2) with a focus on commercial vehicles through the gradual development of a suitable H2 refueling infrastructure at central logistics locations and trans-European corridors.
In a first phase, existing 700 bar hydrogen refueling stations for passenger cars and light commercial vehicles along the trans-European transport network (TEN-T) will be extended by a 350 bar interface. In this way, an initial supply infrastructure for commercial vehicles such as trucks and buses with ranges of up to 500 km and a tank volume of approx. 40 kg of hydrogen will be created quickly and flexibly. By 2024, up to 500 additional hydrogen commercial vehicles can be supplied in Germany.
At the same time, the framework conditions will be created and the infrastructure development for trucks with ranges >800km and requirements >60kg will be advanced. New refueling stations are to be built at selected locations by 2026 to meet the hydrogen demand of all H2 commercial vehicles around logistics centers and metropolitan regions in line with demand.
H2 MOBILITY is now participating in matchmaking at the European level in the second procedural stage of the IPCEI. The aim here is to exchange information and bring partners together. The goal of the joint European efforts is not to subsidize individual projects with model character, but entire systems.
About H2 MOBILITY
H2 MOBILITY Deutschland GmbH & Co. KG is responsible for the nationwide development of a hydrogen infrastructure in Germany. The initial goal is to operate 100 hydrogen stations in seven German metropolitan areas (Hamburg, Berlin, Rhine-Ruhr, Frankfurt, Nuremberg, Stuttgart and Munich) and along connecting trunk roads and highways. Passenger cars and light commercial vehicles (vans) can refuel with hydrogen at all stations. Starting in 2021, additional stations will be built where there is demand for commercial vehicles and where a public refueling station makes sense for a growing network for passenger cars. H2 MOBILITY will take on all tasks, also on behalf of third parties – planning, construction, operation and marketing – that are necessary for successful network expansion and operation.
Shareholders of H2 MOBILITY are Air Liquide, Daimler, Linde, OMV, Shell and TOTAL. BMW, Honda, Hyundai, Toyota and Volkswagen as well as NOW GmbH National Organization Hydrogen and Fuel Cell Technology advise H2 MOBILITY as associated partners.
More information: h2-mobility.de
PRESS CONTACT:
H2 MOBILITY Germany GmbH & Co. KG
Sybille Riepe, +49 (0) 170 58 70 317, riepe@h2-mobility.de