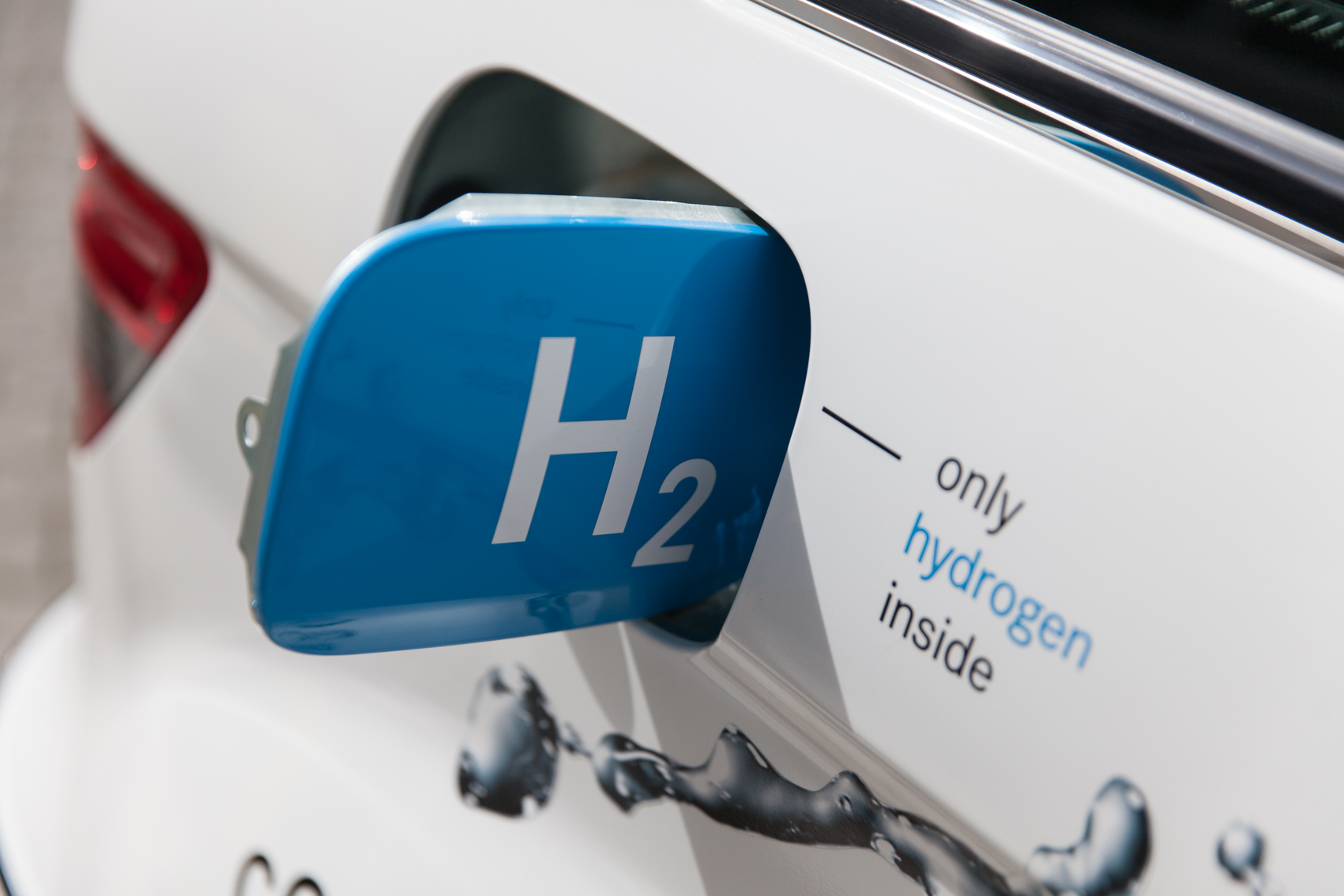 Braunschweig, March 25, 2019 – Success for the klimabewusster Braunschweiger environmental initiative, which advocated the construction of a hydrogen (H2) filling station in the region: one of the first 100 H2 stations in Germany will be integrated into the Shell filling station at Hamburger Strasse 211. The operating consortium H2 MOBILITY Germany expects to start construction this summer.
Hydrogen is used to fuel electric vehicles with fuel cells. Its advantages: no noise or pollutants, but the same use, speed, and range as cars with petrol or diesel engines. Hydrogen vehicles have ranges of 500 to 800 kilometres and, just like conventional vehicles, can fill up at filling stations in just three minutes. The station in Braunschweig will be built with technology from the gas and technology specialist Air Liquide.
The network of stations where fuel-cell vehicles can fuel with hydrogen keeps expanding: there are currently 62 such filling stations in Germany, including in Hanover, Wolfsburg, and Magdeburg. By the end of 2019, the number is expected to reach 100, with more to follow. The selected location at the Shell filling station at Hamburger Strasse 211 is conveniently located on the A2 motorway, making it a connective link on the Berlin – Ruhr and Berlin – Kassel routes.
The local automobile developer IAV GmbH, the company WiTech, the Forschungsflughafen Braunschweig GmbH research airport, the company Veolia, Braunschweig Technical University, the Lower Saxony Research Centre for Vehicle Technology, the Braunschweig branch of the German Aerospace Center (DLR), and the municipal business development agency Braunschweig Zukunft GmbH had all supported the construction of the filling station.
The German Federal Ministry of Transport and Digital Infrastructure (BMVI) is funding the construction of the hydrogen station with around €950,000 under its National Innovation Programme Hydrogen and Fuel Cell Technology (NIP 2).
The shareholders of the H2 MOBILITY operating consortium are Air Liquide, Daimler, Linde, OMV, Shell and TOTAL, with BMW, Honda, Hyundai, Toyota and Volkswagen, as well as NOW GmbH (National Organisation Hydrogen and Fuel Cell Technology) advise the consortium as associated partners.
More information: h2.live
PRESS Enquiries:
Shell Deutschland Oil GmbH
Axel Pommeränke, +49 (0)40 6324 5290, shellpresse@shell.com 
Air Liquide Deutschland GmbH
Nicola Blumhofer, +49 (0)211 6699-4242,  nicola.blumhofer@airliquide.com
H2 MOBILITY Deutschland GmbH & Co. KG
Sybille Riepe, +49 (0)170 58 70 317, riepe@h2-mobility.de
NOW GmbH
Nina Posdziech +49 (0)30 3116116 44 nina.posdziech@now-gmbh.de