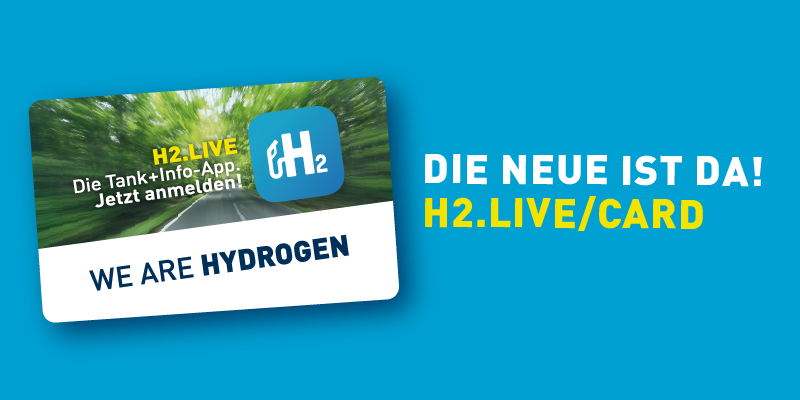 Berlin, 4 Feb 19 | The new H2 MOBILITY fuel card is available starting today. The card is a prerequisite for easy, fast hydrogen refuelling in Germany. It works at all hydrogen stations and replaces the previous H2 fuel card, which will continue to be valid at H2 MOBILITY stations only until 31 March.
The new H2.LIVE/CARD can be applied for easily and free of charge at www.h2.live or in the H2.LIVE app. The application includes a short training video that can also be viewed at any time even when not applying for the card.
The new H2.LIVE/CARD also makes it possible to activate a direct debit procedure and view your personal refuelling data. More services will follow in the near future. In the long term, the H2.LIVE/CARD provides the foundation for a Europe-wide payment system and thus for unlimited mobility with hydrogen.
Applicants can contact the service email address if they have any questions: info@h2.live.